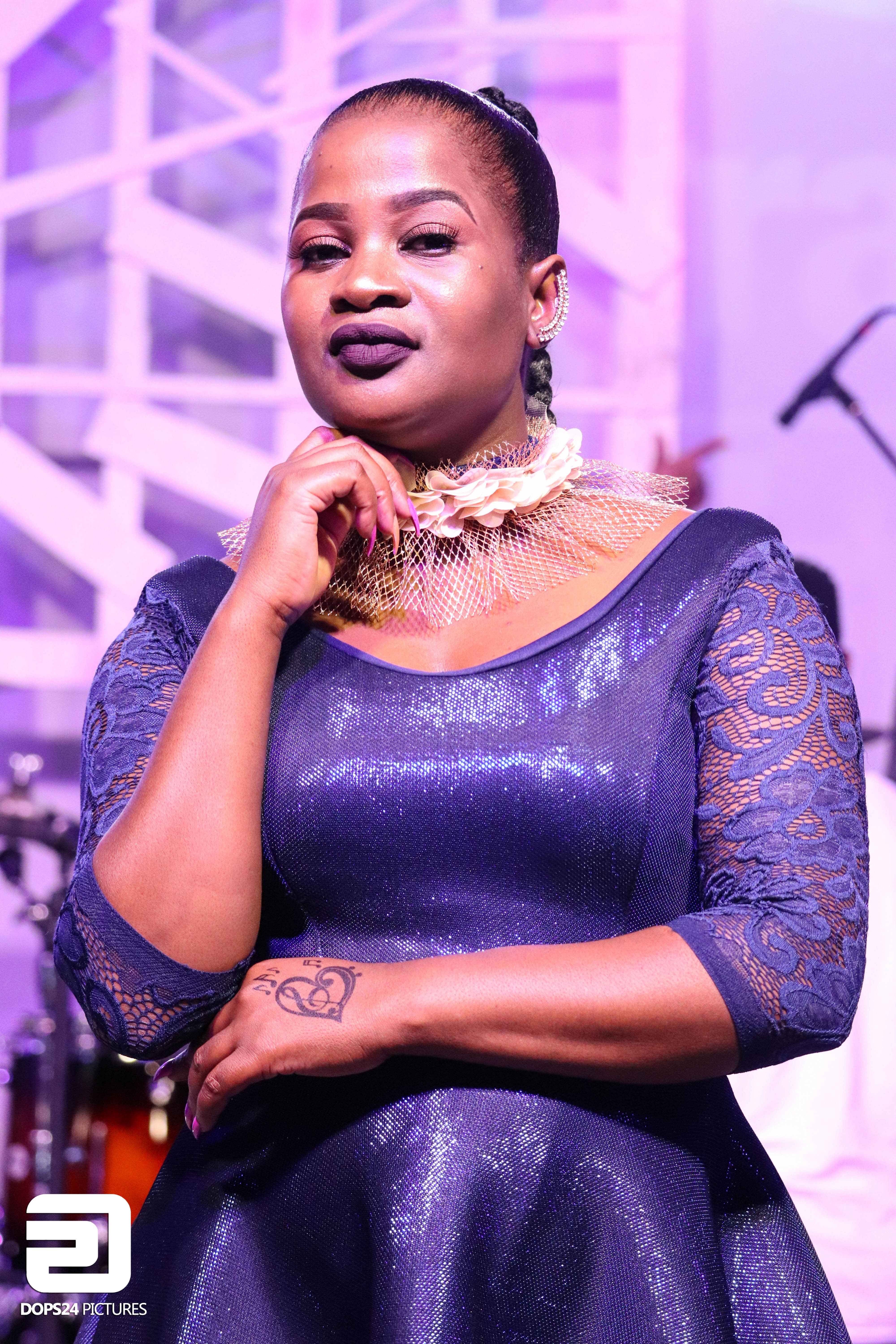 Event Anchor
Public Key Note Speaker and Motivational Speaker
Gospel Recording Artist
Youth and Women Empowerment Activist
Trish Waboraro is also an author of four books: being Worship Leader Manual Vol I (2016) and Worship Leader Manual Vol II (2020) covers the spiritual and practical aspects of worship, as well as music dynamics; Broken (2018) another book which covers some of life testimonies and lessons of hardship and brokenness in life and Her Articles (2020) which covers different topics of societal challenges.

In addition, she is involved with Scripture Union Southern Africa, where she forms part of their writing team that yearly writes articles for their devotional book since 2019.
Trish Waboraro is a founder and director of Sound of Worship, an initiative that hosts praise and worship teams training sessions in churches across Botswana. This initiative has seen her cross religious boundaries by reaching out to both Pentacostal and Mainstream churches such as Anglican Church in teaching about Worship. Sound of Worship also mentors young people from different spheres of arts such as musicians/artists, praise and worship leaders, entrepreneurs and public speakers. These young people get platforms of exposure under every event hosted by Sound of Worship.

Sound Of Worship has been sponsored by Motor Vehicle Accident Fund (MVA Fund) since 2018 til date. It has thus far covered areas such as Gaborone, Selibe Phikwe, Bobonong, Jwaneng and Mahalapye amongst others.

Not only does Trish Waboraro train praise and worship teams, she is also a Worship Leader in Assembly of God Church, under the leadership and mentorship of Bishop Dr. Raphael Tea Habibo since 2016, having been raised and groomed in Alleuia Ministries International in Namibia, under the leadership and mentorship of Bishop Mike Songiso and his late wife Pastor Nata Songiso.
Trish Waboraro is a Motivational Speaker, who speaks in both Christian and secular platforms. She has a heart and drive for the youth. She has thus been involved with the youth in churches and outside platforms such as orphanages like SOS Children's village, youth living with HIV at Baylor Children's Hospital, youth and in particular Young Mothers at Stepping Stones International. She has also addressed the youth on topics such as Personal Development, Worship, Relationships and Purpose, Career Development and Life Skills and Worship among others.
Revelations 22:2 'In the middle of its street, on either side of the river was the tree of life, which bore twelve fruits, each tree yielding its fruit every month. The leaves of the tree were for the healing of the nations..."
Through Scripture Union Botswana, Trish Waboraro has been able to reach out to both Secondary and Senior Schools in motivational speaking to the school going youth in Botswana.
Other Platforms such as Singles With A Purpose, an initiative by Mrs. Yvonne Mooka and Save A Woman:Relationship Remedies by Ms. Babedi Semakabadi has also been a regular platform to speak on the issue of Relationships.
Trish Waboraro is a woman who wears many hats, in addition to all the above, she is also a Christian Events Host/MC, having hosted prestigious events such as Rera Online Radio Launch 2017, Botswana Music Gospel Awards 2018,Gospel Is Alive Rorisa Event with Bishop Benjamin Dube 2019 amongst others.

She is a former Radio Presenter at UNAM Radio in University of Namibia and Rera Online Christian Radio Station in Botswana, where she hosted four programs being 'Local Praise and Worship' which promoted local gospel artists in Botswana, 'It Is The Law' :a program which covered issues of the law in relation to Christianity and 'With A Song' which covered songs of Worship and gratitude to God through music. She also sat on the National Board of Directors at Rera Online Christian Radio for the period of 2 years that she was affiliated with the Radio Station.
Trish Waboraro further sit on the national Board of Directors at Stepping Stones International as a Chairman and on the National Board of Directors and on the advisory Counsel at Scripture Union Botswana.
Recently Trish Waboraro has released her first gospel single titled I'm Still Here.

In addition, she is a preacher of the word of God and a student Pastor, currently doing a degree in Theology and Ministry at Assembly Bible College.
Professionally a Lawyer, Trish Waboraro is currently employed as a Criminal Attorney with the Directorate of Public Prosecutions under Attorney Generals Chambers.
Most importantly, she am a proud mother of a handsome(with emphasis😜) 11 year old boy named Reneo Dave❤️❤️❤️